Patient Informational Forms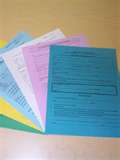 To make your experience with our office as convenient as possible we provide forms that may be completed in the comfort of your home and are available 24 hours a day! All of our patient forms may be completed "online". Patient forms that require a signature should then be printed to your local printer. Those forms should then be signed and dated and brought with you to your next visit. I am sure that you will agree that filling out forms at your home or office is very convenient. This is just one more way that we can show you your experience at The Rehabilitation Center will be second to none!
(Most forms require Adobe PDF Reader, see below for details)
*New Patient Forms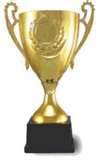 Our goal is to provide "Outstanding Patient Care". Please take a moment to fill out one of our Patient Satisfaction Surveys. In an effort to be GREEN our survey may be filled out "online" and submitted by email or printed to your local printer and mailed to The Rehabilitation Center.
Take a look at the the results of our of our online survey!
Employee/Volunteer Forms
Select here to go to our employee and volunteer forms page.
About Adobe PDF Files:
Some of our Patient Information Forms are in .PDF format, a file that is associated with Adobe Acrobat. For help on viewing, editing, and printing Adobe PDF files, please visit Adobe's website located below: (Free Download!)