Employee Forms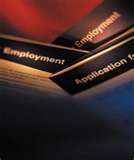 The Rehabilitation Center, Inc. is always looking for dynamic individuals who are exploring the option of working in a "Patient First" professional environment! We offer a benefit package including competitive pay, excellent health insurance, prescription plan, dental, Holiday pay, 401K with company matching, job training, continuing education benefit, access to New Jersey Manufacturers Insurance Company, access to a credit union, free parking, wholesale club membership, Employee Appreciation Events plus more! Please take a moment to fill out our job application for consideration or give us a call at (732) 329-1181.
We are currently looking for a part time physical therapist (24 - 30 hours) at our Tinton Falls location. We are also looking for an occupational therapist full time to work between our two offices. We would also consider two part-time occupational therapists.
(These forms require Adobe PDF Reader, see below for details)
Volunteer Forms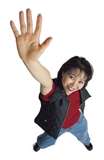 The Rehabilitation Center maintains a relationship with a dedicated group of youth volunteer's. Most of our volunteer's are interested in a career in Physical Therapy or elsewhere in health care. Our volunteers not only satisfy their requirements for college applications but we also provide them with easy access to our therapist's and staff and encourage them to ask questions so that they may make the best decisions about their future.
About Adobe PDF Files:
Some of our Patient Information Forms are in .PDF format, a file that is associated with Adobe Acrobat. For help on viewing, editing, and printing Adobe PDF files, please visit Adobe's website located below: (Free Download!)