Welcome Referring Physicians & Medical Practitioners
Physicians and other medical practitioners who refer their patients to us do so with confidence knowing their patients will receive individual attention and state of the art care. Below are a list of links that should assist you and your patients when considering a physical therapy referral.
Referring Physician Prescription (Requires Adobe Reader)
Dexamethasone for Iontophoresis Prescription (Requires Adobe Reader)
Request for a patient appointment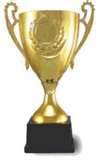 Our reputation for excellence stands year after year as satisfied physicians and healthcare professionals recommend The Rehabilitation Center to their patients, their families, and their friends who need physical therapy. TRC provides treatment for adolescents and adults, women and men; whether you're an amateur, professional, or armchair athlete. Our quality care and expertise will help you lead a more independent and fulfilling life. Take a look below at the results of our "online" survey. We pride ourselves on delivering "Outstanding Patient Care" and we feel these results represent that! Our referring practitioners satisfaction and their willingness to refer patients, family and friends is one of the greatest complements that we can receive. If you can't see the 3D chart please click here.
Viewing this chart requires Microsoft Internet Explorer 4.01 or higher. if you are not using Microsoft Internet Explorer unfortunately you cannot see our 3D chart. If you are using Explorer 4.01 or higher and the 3D chart is not displayed, please click on the top link in the chart window that says "Click here to install Microsoft Office Web Components". A window will open asking you to save or run "setup.exe" and you should select run. Then run "setup.exe" which installs an active-X component. During instillation you will have to accept the terms from Microsoft. You may need to restart your computer or restart your browser. Following this you should be able to always view our Patient Satisfaction Survey Online 3D Results!
For a free download of Adobe Reader please click on this link: